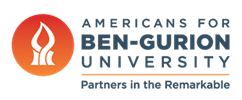 Diabetic Foot Is Linked to Cognitive Deterioration
November 17, 2015
Haaretz — Diabetics with diabetic foot turn out to have substantially impaired cognitive function compared with diabetes patients without diabetic foot, a study at BGU has found.
"Diabetic foot" is a complication of diabetes that starts with ulcers on the foot that refuse to heal, followed by necrosis.
But why should infected feet impair brain function? According to Dr. Rachel Natovich [a BGU Ph.D. graduate], they don't. They are the symptom.
"Generally speaking, there is a clear correlation between diabetes and cognitive deterioration," explains Dr. Natovich — the first to compare cognitive performance in patients with and without diabetic foot.
"Diabetes is a multi-system condition and among other things, it affects the brain. The risk of a diabetic developing dementia is twice that of a 'normal' person. Diabetic foot is simply a symptom that the diabetes is causing deterioration of the entire cardio-vascular system," she says.
The cognitive profiling done by the researchers found significant differences between diabetics with an affected foot versus those without. Crucially, the cognitive abilities of the two groups was about the same before they developed the condition, but the current cognitive status of patients with diabetic foot was significantly impaired.
Specifically, diabetics with diabetic foot remember less. Their concentration is impaired and they evince difficulty with learning. Their cognitive and psycho-motor responses are slower and their verbal fluency is decreased, as well as their inhibition.
It had already been clear that patients with diabetic foot perceive their quality of life and health as suffering, but they were also found to be at greater risk of developing serious depression.
Unfortunately, although diabetes is generally a manageable disease — "You can live to 120 with it, managed properly," Dr. Natovich quips — adhering to a medical schedule requires cognitive ability.
One practical implication of the research, says Dr. Natovich, is that because patients with diabetic foot may not be thinking clearly, their family and doctor need to take a more active role in their well being.
Dr. Natovich completed her Ph.D. under Prof. Talma Kushnir of the Department of Public Health, Faculty of Health Sciences and Dr. Ilana Harman-Boehm from Soroka University Medical Center. Dr. Natovich was awarded several prizes for this research, including the Diabetic Foot Best Presentation Award from the American Diabetes Association.