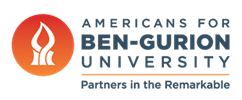 Twitter Study Reveals Significant COVID Emotional Impact
August 23, 2021 - Summarized from The Jerusalem Post
The Jerusalem Post — COVID-19 has resulted in more than four million people dead and the world's economy on the brink. The crisis has also left psychological and emotional scars that could have long-lasting and wide-ranging effects.
In the largest social media study to track emotional changes and discourse during the COVID-19 crisis (recently published in the Journal of Medical Internet Research), a team of researchers from Ben-Gurion University of the Negev said they found significantly decreased joy, increased sadness, fear and disgust among this constituency.
Specifically, the researchers analyzed more than 53,000 HCP tweets from several hundred Twitter accounts. The tweets were in English, mostly from the United States, but also from the United Kingdom, Canada and other English-speaking countries.
They found that there was a sharp increase in online activity among healthcare professionals beginning as early as the first wave, including posts that indicated "increasing sadness and decreasing joy," said Dr. Rami Puzis, a senior lecturer in BGU's department of software and information system engineering.
He said it should serve as "a warning to health organizations about the importance of better mental health support to help HCPs cope with emotional pandemic consequences."
"Healthcare professionals, now more than ever, must be granted suitable mental and medical support as they are at the forefront of a worldwide pandemic," said Doug Seserman, chief executive officer of Americans for Ben-Gurion University.
The study also showed that spikes in infection could almost be predicted by healthcare professionals' tweets, which expressed greater levels of fear just before a new wave.