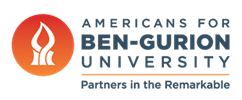 BGU Professor Wants to Change How We Park
April 17, 2018
From the Grapevine – You're driving downtown to get to an important meeting. Being late to this appointment is just not an option. So, as you approach your destination, what do you do? Will you spend time circling the area looking for on-street parking that's close to the meeting? Or will you head straight to a sure thing – a parking garage, even though it may be a couple blocks further away and you have to pay?
That may seem like an inconsequential decision in the big scheme of things. But to urban planners, it's of great import.
Thankfully, there are people like Dr. Eran Ben-Elia, head of the lab and senior lecturer in the Department of Geography and Environmental Development at Ben-Gurion University of the Negev, working on studying people's parking habits and why they might choose one spot over another.
On my recent trip to Israel, Dr. Ben-Elia gave us a tour of his high-tech lab, an arcade of sorts. Participants strap on virtual reality glasses, sit down in front of a steering wheel and are instantly transported to a city street. He watches as they make parking decisions in virtual environments.
What Dr. Ben-Elia found is that there are different types of parkers – those who are risk-averse and prefer certainty will head straight to the nearest parking garage for a guaranteed spot, and those who take a risk and look for a closer spot on the street.
"The whole thing about transportation is we're trying to understand how people behave under uncertainty," says Dr. Ben-Elia.
"Once you leave your home and you want to go somewhere, say to work, you're under uncertainty. Because you never know when you will really arrive."
His research boils down to solving this one question: "We want to see what will convince those cruisers to avoid cruising."
Dr. Ben-Elia looks at two data points: occupation rate versus turnover rate. "These are the two factors that are really important because these are what plays to the thought that you might find a parking space while you're cruising," he said.
Time of day matters, too. At night, when people are already settled at home, there's less chance of turnover.
His goal is to give the information he finds in his lab to cities and policymakers around the world.
So what kind of parker is the professor? Is he a risk taker or does he head straight to a parking lot when he comes to the University each day? "Well, I actually don't drive to work," he says with a laugh. "I take the train."
By Benyamin Cohen, a fellow of Americans for Ben-Gurion University's 2018 Murray Fromson Journalism Fellowship