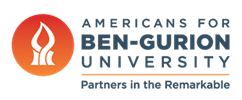 BGU Makes Significant Advance in Graphene Generation
July 23, 2015
Alternative Energy, Nanotechnology, Press Releases
Ben-Gurion University of the Negev (BGU) and University of Western Australia researchers have developed a new process to develop few-layer graphene for use in energy storage and other material applications that is faster, potentially scalable and surmounts some of the current graphene production limitations.
Graphene is a thin atomic layer of graphite (used in pencils) with numerous properties that could be valuable in a variety of applications, including medicine, electronics and energy. Discovered only 11 years ago, graphene is one of the strongest materials in the world, highly conductive, flexible, and transparent. However, current methods for production currently require toxic chemicals and lengthy and cumbersome processes that result in low yield that is not scalable for commercial applications.
The new revolutionary one-step, high-yield generation process is detailed in the latest issue of Carbon, published by a collaborative team that includes BGU Prof. Jeffrey Gordon of the Alexandre Yersin Department of Solar Energy and Environmental Physics at the Jacob Blaustein Institutes for Desert Research and Prof. H.T. Chua's group at the University of Western Australia (UWA, Perth).
Their ultra-bright lamp-ablation method surmounts the shortcomings and has succeeded in synthesizing few-layer (4-5) graphene in higher yields. It involves a novel optical system (originally invented by BGU Profs. Daniel Feuermann and Jeffrey Gordon) that reconstitutes the immense brightness within the plasma of high-power xenon discharge lamps at a remote reactor, where a transparent tube filled with simple, inexpensive graphite is irradiated.
The process is relatively faster, safer and green — devoid of any toxic substances (just graphite plus concentrated light).
Following this proof of concept, the BGU-UWA team is now planning an experimental program to scale up this initial success toward markedly improving the volume and rate at which few-layer (and eventually single-layer) graphene can be synthesized.
ABOUT AMERICANS FOR BEN-GURION UNIVERSITY
By supporting a world-class academic institution that not only nurtures the Negev, but also shares its expertise locally and globally, Americans for Ben-Gurion University engages a community of Americans who are committed to improving the world. David Ben-Gurion envisioned that Israel's future would be forged in the Negev. The cutting-edge research carried out at Ben-Gurion University drives that vision by sustaining a desert Silicon Valley, with the "Stanford of the Negev" at its center. The Americans for Ben-Gurion University movement supports a 21st century unifying vision for Israel by rallying around BGU's remarkable work and role as an apolitical beacon of light in the Negev desert.
About Ben-Gurion University of the Negev
Ben-Gurion University of the Negev embraces the endless potential we have as individuals and as a commonality to adapt and to thrive in changing environments. Inspired by our location in the desert, we aim to discover, to create, and to develop solutions to dynamic challenges, to pose questions that have yet to be asked, and to push beyond the boundaries of the commonly accepted and possible.
We are proud to be a central force for inclusion, diversity and innovation in Israel, and we strive to extend the Negev's potential and our entrepreneurial spirit throughout the world. For example, the multi-disciplinary School for Sustainability and Climate Change at BGU leverages over 50 years of expertise on living and thriving in the desert into scalable solutions for people everywhere.
BGU at a glance:  
20,000 students | 800 senior faculty | 3 campuses | 6 faculties: humanities & social sciences, health sciences, engineering sciences, natural sciences, business & management, and desert research.
Media Contact:
Brian Sherry
Stern Strategy Group
908-325-3860