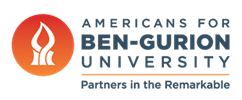 BGU Researcher Develops Israel's Newest Defensive Weapon
February 18, 2020
In a New York Times article called "Israel Accuses Hamas of 'Catfishing' Soldiers to Plant Malware," the reporter also discusses a new technology developed by a researcher at Ben-Gurion University that shoots down incendiary balloons being launched from the Gaza Strip.
Excerpt from The New York Times — The tech warfare between Israel and Gaza is not only online. An Israeli start-up says it has successfully pioneered a laser weapon to shoot down the explosive-laden helium balloons that Hamas has been sending over the border since 2018.
Amiel Ishaaya, a professor of electrical and computer engineering at Ben-Gurion University in Beer-Sheva, said he and his partners thought of a solution back then but were waved off at first, assured that major weapons manufacturers were already on the case. But the major players were working with high-powered lasers that could be dangerous to aircraft far away.
Prof. Ishaaya said his team had adapted safer, low-powered lasers that Israeli farmers use to cut fabric coverings with which they warm crops or protect them from insects. A targeting system took months to fine-tune, but a prototype, developed on a shoestring and called Lahav-Or, or Light Blade, was successfully tested by the Israeli border police weeks ago.
"Nothing passed us," he said. "Everything that was in our range, we took it down."
Prof. Ishaaya said the device's creators were seeking funding to adapt it for domestic security situations, such as downing small drones or quadcopters flying near airports.
No one has been killed by Hamas's airborne explosives, but they have burned thousands of acres and have landed in schoolyards, sometimes attached to toys.