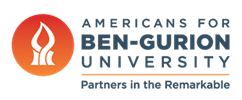 What Does Brexit Mean for Israel?
June 27, 2016
The Times of Israel — As the dust settles after Britain's majority decision to leave the EU, it remains unclear exactly how the move will play out. Given this widespread uncertainty, it is hard to foresee precisely what implications Brexit will have for the Jewish State.
Prof. Sharon Pardo, of BGU's Department of Politics and Government, says big changes are unfolding, and they will have an impact on Israel.
"Above all, we should remember that the EU is Israel's largest trade partner," Prof. Pardo says.
"Every obstacle in the European integration project will have financial implications that will immediately influence the Israeli economy."
Prof. Pardo, who chairs the Center for the Study of European Politics and Society (CSEPS) at BGU, does not have an entirely sunny prognosis about what form these implications may take.
"When the EU is sick, Israel will suffer too, it's as simple as that," he says.
However, there may be some positive effects to balance out the negative.
"On the other hand," Prof. Pardo says, "Germany has good chances of taking the lead here, and the fact that Germany is a close ally of Israel will clearly have implications."
Brexit will undeniably rock the EU, but the union has always managed to overcome crises and challenges, says Prof. Pardo.
"Personally, I believe that the EU will emerge stronger than it was before," he adds.