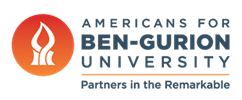 What Barbecue Tells Us About Israeli Culture
May 12, 2016
Israel Studies, Culture & Jewish Thought, Social Sciences & Humanities
The Times of Israel — The communal barbecue, a symbol of America's Independence Day, has become just as much of a cultural staple for Israelis on their own Day of Independence, or Yom Ha'atzmaut.
Dr. Nir Avieli, of BGU's Department of Sociology and Anthropology, has spent the last eight years studying why.
Israelis want to be with the rest of the nation, Dr. Avieli says, and so they "crowd up to be alone together."
The barbecue does have roots in Israel's past, says Dr. Avieli. The kumzitz — the colloquial Yiddishism referring to the campfires of yore — was a favorite pre- and early-state activity of Palmach fighters that was "austere and modest" in nature, he says.
Those humble beginnings have become a more elaborate affair over the years. Modern additions like multi-tiered grills and lavish cooking setups are not uncommon, a shift that Dr. Avieli sees as the result of American influence.
"It's the imitation of America," he says. "America is all about being elaborate. They have different equipment for everything, no matter how big your house is, it's always full of stuff."
But Israeli barbecues aren't all just a continuation of tradition or a mirror of American culture. Dr. Avieli, who has observed barbecue rituals for eight years at Jerusalem's Sacher Park, believes it goes much deeper.
"The chunks of grilled meat are pieces of distilled Israelites, symbolic and material representations of the way many Israelis experience their national identity," he explains.
Read more on The Times of Israel website >>
Read more about the work of Dr. Nir Avieli on food and culture in our Spring 2016 issue of Impact.