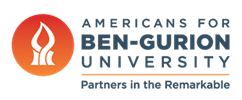 Using Machine Learning to Combat Phishing
March 30, 2017
Tech Republic — A new machine-learning-based security solution being developed at the IBM Cyber Security Center of Excellence at BGU could help businesses detect phishing sites up to 250 percent faster than other methods.
When it comes to hacking, phishing is one of the oldest tricks in the book. According to IBM security research, some 30 percent of phishing e-mails are opened by targeted recipients. Additionally, the attacks are becoming more advanced and harder to detect at first glance.
The new cognitive phishing detection solution works by looking at unstructured website data like URLs, images, text, and more. It also examines the use of a company logo and the wording on a site to see if the use of the company assets are legitimate.
"It can accurately identify a wide variety of phishing pages, including those that only present users with an image to elude content analysis and those that deliver dynamic content to the page to evade web crawlers," explains a recent blog post describing the technology.
The goal of the tool is to detect a phishing site and alert the affected users. It also alerts the affected brand that the phishing site was trying to mimic, so it can take the proper precautions to protect itself.