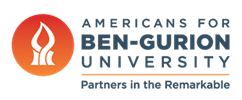 U.S. Universities Rally to Support Israel
April 27, 2016
The Jerusalem Post — The presidents of several top U.S. universities have come out strongly opposed to academic boycotts of Israeli institutions. Letters penned by BGU President Prof. Rivka Carmi and Technion President Prof. Peretz Lavie on behalf of all Israeli universities urged the presidents' American counterparts to make public statements reaffirming their opposition to the boycott.
In response to Prof. Carmi's letter, the University of Chicago issued a statement reaffirming its position on divestment and academic boycotts: "The University of Chicago will not divest from companies for doing business in Israel and opposes academic boycotts aimed at specific nations, including Israel."
Other major universities that have thrown their support behind Israeli academia include the Massachusetts Institute of Technology (MIT) and the 10 campuses of the University of California, despite much student agitation to end ties with Israeli institutions of higher learning.
The call to action against the boycott movement comes at a crucial point: In November 2015 the American Anthropological Association (AAA) overwhelmingly approved a resolution supporting a  boycott against Israeli academic institutions. AAA members are currently voting on whether or not to officially adopt the position.
"The impending vote of the AAA is a new cause of concern," says Prof. Lavi. "This is a very large organization and we believe that if they endorse the boycott motion it will have a very destructive effect and increase the chances of pro-BDS groups obtaining similar results with other associations."
Raphael L. Reif, president of MIT, responded to Prof. Lavi's letter, conveying how recently "Hunter Rawlings, the president of the Association of American Universities (AAU) wrote to all of the AAU presidents and chancellors with a reminder of the Association's consistent public opposition to academic boycotts."
The AAU is comprised of 62 leading research universities in the United States and Canada, including Harvard, MIT, Princeton, and Stanford.
"As a member of the AAU board, I support these public statements of opposition, which reflect my disagreement with the proposed boycott," adds Reif.
Read more on The Jerusalem Post website >>
In other news, four American professors are suing the American Studies Association (ASA), alleging that its academic boycott of Israel falls outside the scope of ASA's corporate charter and mission to promote American culture. ASA passed a resolution endorsing the boycott in late 2013.
Other smaller scholarly organizations that have approved resolutions supporting the academic boycott of Israel include the African Literature Association, the Association for Asian American Studies, the Critical Ethnic Studies Association, the National Women's Studies Association, and the Native American and Indigenous Studies Association.
The American Association of University Professors opposes boycotts as "inimical" to principles of academic freedom. Other BDS opponents reject what they see as a singling out of the Jewish state of Israel for special opprobrium.