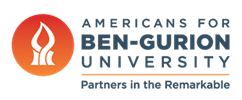 Turkish Newspaper Keeps the Ladino Language Alive
June 11, 2015
Israel Studies, Culture & Jewish Thought
JTA — Ladino, a Jewish-Spanish language, is teetering on the brink of extinction. Ladino is spoken by about 100,000 people, most of them in Israel. Other estimates say the number of Ladino speakers worldwide may be more than twice that number.
Whatever the exact figure, Ladino is not necessarily being passed on to the next generation. However, one Turkish newspaper, El Amaneser, written entirely in Ladino continues the use of the language for the remaining speakers.
Though El Amaneser has relatively few readers, the fact that it is published at all is itself an important element of Ladino culture, says Dr. Eliezer (Eli) Papo, deputy director of BGU's Moshe David Gaon Center for Ladino Studies.
"The amount of Ladino-language papers printed in the Ottoman Empire was staggering and completely outsized when compared to the output of other minorities," says Dr. Papo. "We're talking about up to eight or nine publications per medium-sized community of Ladino speakers.
"No one depends on El Amaneser for their news, because hardly anyone speaks Ladino as a first language," Dr. Papo says, "Yet from a nostalgic point of view, Ladino needs at least one newspaper to stay alive."
With no more than 2,000 readers in Turkey and another 300 worldwide, El Amaneser exists thanks to the resources of Turkey's small Jewish community and Salom — the country's Jewish weekly, which houses its offices in its building, prints the Ladino paper and distributes it to its subscribers.
For Turkish Jews, preserving Ladino is a historical obligation. Turkish Jews' stake in preserving Ladino — a language rich with humorous expressions, songs, jokes and poetic metaphors  — is understandable considering how intricately woven into their communal identity the language has become.
To this day, Ladino phrases pepper the conversations of Turkish Jews, just as American Jews or Israelis use Yiddish. Turkish Jews use Ladino references for everything from domestic items ("pantofeles" for slippers) to insults ("jandaracho," which can mean floor mop, or a submissive person).