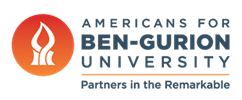 Overuse Is Drying Out the Sea of Galilee
September 17, 2018
Desert & Water Research, Social Sciences & Humanities
The Times of Israel – A new study from Ben-Gurion University of the Negev has shown that historically low water levels in the Sea of Galilee have been caused by overuse, not climate change-induced drought.
Agriculture and flow diversion are the primary reasons for the steady diminishment of Israel's major source of fresh water, say researchers from BGU's Geomorphology and Fluvial Research Group.
The research was published in the September issue of Science of the Total Environment, and was led by BGU's Prof. Jonathan Laronne, of the Department of Geography and Environmental Development, and Dr. Michael Wine, a Fulbright postdoctoral fellow at BGU.
"We found no decreasing trends in inflow from the headwaters of the upper Jordan River located primarily in Lebanon and northern Israel," says Prof. Laronne.
Rather, Prof. Laronne and Dr. Wine say the declining water levels in the upper Jordan River corresponded to a period of expanded irrigation agriculture, in which the rate of groundwater being pumped was doubled.
The researchers say that while an overall increase in temperature would cause water to evaporate, leading to a decrease in water levels, the temperature changes recorded in the Sea of Galilee were not significant enough to explain the observed decrease in water levels.
This new research is based on several lines of evidence: trends in streamflow, precipitation and satellite-based estimates of agricultural water use. The research found little change in water use in the headwaters located in Lebanon, but large streamflow decreases within Israel's Hula Valley.
The researchers said their results demonstrated that to rehabilitate the Sea of Galilee, Israel must stop pumping fresh water from the lake and nearby streams.