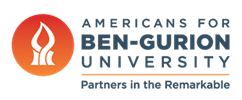 The Culture of Israeli Shuks
April 22, 2011
Israel Studies, Culture & Jewish Thought
The Forward — BGU Professor Nir Avieli, an anthropologist who studies food and culture, talks to Renee Ghert-Zand of the Forward's Jew and the Carrot blog. He shares what you can learn about a culture by studying its markets or shuks as they are called in Israel.
"My main interest is food as a cultural artifact – how food reflects and sometimes even produces culture," Prof. Avieli explains.
He spent three years in a town in central Vietnam studying its food ways, exploring its marketplace, and discovering how food and power can be closely related.
Back in Israel, Avieli has focused his research and teaching at Ben-Gurion University of the Negev on issues of food and power, and has once again turned his attention toward markets.
On his own and with his students, he has explored the markets in Tel Aviv, Jerusalem and Beer-Sheva, and has come up with some unique findings.