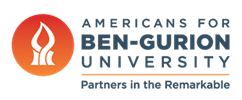 Hyperspectral Content for Cameras
December 7, 2017
Press Releases, Robotics & High-Tech
New software developed by BGU researchers will enable standard cameras and smartphones to capture both hyperspectral images and video with a faster and more cost-efficient approach than what is commercially available today.
The game-changing software captures the spectral signature of every pixel in a single image – a significant improvement over current spectrometric technology, which can only measure one point or line at a time. Currently, hyperspectral cameras are expensive, cumbersome and slow, with a single picture taking as long as 60 seconds.
Hyperspectral cameras process and analyze information at various light wavelengths on the electromagnetic spectrum, capturing extremely high quality spatial and resolution images beyond what the unaided human eye can see. The technology is used in a wide range of industries including homeland security surveillance, medical imaging, oil and gas, mining, aerospace, and agriculture.
Today, hyperspectral cameras can identify existence of oil or impurities in water, determine which peppers should be picked by a robot, or identify mineral deposits and help make medical diagnoses.
"Current hyperspectral technology seeks to capture the entire electromagnetic spectrum," says Prof. Ohad Ben-Shahar, founding director of the Interdisciplinary Computational Vision Laboratory and head of the BGU Department of Computer Science.
"Using computational research, we have reconstructed hyperspectral imaging from the standard RGB (red, green, blue) color model used in regular cameras. In most cases, this provides extremely good reconstruction."
The global hyperspectral imaging systems market is projected to reach $12.71 billion by 2021, according to a Markets and Markets report published in January 2017.
"Our researchers are world leaders in the fields of computational vision and electro-optical engineering, and a great part of this research can be utilized for commercial purposes," says Netta Cohen, chief executive officer of BGN Technologies, the technology-transfer company of BGU.
BGN Technologies has patented the technology and is working with the researchers to commercialize it.
"This invention will help make hyperspectral technology more accessible," adds Boaz Arad, a Ph.D. student in the BGU Department of Computer Science and the co-creator of the technology. "It will expand its use to new fields such as improved color imagery and light sensitivity in standard photography."
About BGN Technologies
BGN Technologies is the technology-transfer company of Ben-Gurion University of the Negev, Israel. BGN Technologies brings technological innovations from the lab to the market and fosters research collaborations and entrepreneurship among researchers and students. To date, BGN Technologies has established more than 100 startup companies in biotech, high-tech and cleantech as well as initiated leading technology hubs, incubators and accelerators. Over the past decade, BGN Technologies has focused on creating long-term partnerships with multinational corporations such as Deutsche Telekom, Dell-EMC and Lockheed Martin, securing value and growth for Ben-Gurion University as well as the Negev region. For more information, visit the BGN Technologies website.
ABOUT AMERICANS FOR BEN-GURION UNIVERSITY
By supporting a world-class academic institution that not only nurtures the Negev, but also shares its expertise locally and globally, Americans for Ben-Gurion University engages a community of Americans who are committed to improving the world. David Ben-Gurion envisioned that Israel's future would be forged in the Negev. The cutting-edge research carried out at Ben-Gurion University drives that vision by sustaining a desert Silicon Valley, with the "Stanford of the Negev" at its center. The Americans for Ben-Gurion University movement supports a 21st century unifying vision for Israel by rallying around BGU's remarkable work and role as an apolitical beacon of light in the Negev desert.
About Ben-Gurion University of the Negev
Ben-Gurion University of the Negev embraces the endless potential we have as individuals and as a commonality to adapt and to thrive in changing environments. Inspired by our location in the desert, we aim to discover, to create, and to develop solutions to dynamic challenges, to pose questions that have yet to be asked, and to push beyond the boundaries of the commonly accepted and possible.
We are proud to be a central force for inclusion, diversity and innovation in Israel, and we strive to extend the Negev's potential and our entrepreneurial spirit throughout the world. For example, the multi-disciplinary School for Sustainability and Climate Change at BGU leverages over 50 years of expertise on living and thriving in the desert into scalable solutions for people everywhere.
BGU at a glance:  
20,000 students | 800 senior faculty | 3 campuses | 6 faculties: humanities & social sciences, health sciences, engineering sciences, natural sciences, business & management, and desert research.
For all press inquiries, please contact:
James Fattal, J Cubed Communications
516.289.1496