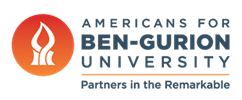 BGU Uses Math for Speedy COVID-19 Pooled Test
November 10, 2020
Times of Israel — This week BGU scientists will revolutionize testing protocols in a hospital lab, with a change they say can instantly quadruple the capacity of almost any coronavirus screening facility in the world.
The lab at Soroka University Medical Center in Beer-Sheva will stop checking samples individually, according to systems immunologist Prof. Tomer Hertz from BGU's Shraga Segal Department of Microbiology, Immunology and Genetics.
Instead, it will introduce his new method, which will see tests processed in batches, while eliminating the clunkiness that has made the so-called "pooling" of tests a relatively unattractive option until now.
"Our method is probably the only way to deliver the kind of mass testing that countries are currently aiming for in order to control outbreaks," says Prof. Hertz, who is part of the BGU research team behind the new approach. "And it's being used first in Israel."
The change isn't powered by a medical or technological innovation, but rather by some cleverly applied math. Labs will use only regular computers and widely available machines to implement the pooling, says Prof. Hertz.
Israel's Health Ministry has approved the method built from this math and awarded Prof. Hertz's new company, Poold Diagnostics, a contract to deploy it at Soroka, with the possibility of extending it to more test facilities.
"Unlike in regular pooled testing, there's no need for us to reexamine samples from pools that tested positive in order to pinpoint exactly who is positive. We already know," says Prof. Hertz.
Prof. Hertz projects that introducing his method at Soroka will quadruple the current capacity of 2,000 samples a day with minimal increase in staffing and virtually no increase in materials required.
The Poold Diagnostics team is eager to provide it internationally.