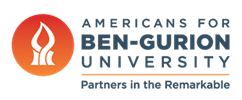 Scanners Can Be Hijacked to Perpetrate Cyberattacks
March 28, 2017
Homeland & Cyber Security, Press Releases
A typical office scanner can be infiltrated and a company's network compromised using different light sources, according to a new paper by researchers from Ben-Gurion University of the Negev and the Weizmann Institute of Science.
"In this research, we demonstrated how to use a laser or smart bulb to establish a covert channel between an outside attacker and malware installed on a networked computer," says lead author Ben Nassi, a graduate student in the BGU Department of Software and Information Systems Engineering as well as a researcher at the BGU Cyber Security Research Center (CSRC). "A scanner with the lid left open is sensitive to changes in the surrounding light and might be used as a back door into a company's network."
The researchers conducted several demonstrations to transmit a message into computers connected to a flatbed scanner. Using direct laser light sources up to a half-mile (900 meters) away, as well as on a drone outside their office building, the researchers successfully sent a message to trigger malware through the scanner.
In another demonstration, the researchers used a Galaxy 4 Smartphone to hijack a smart lightbulb (using radio signals) in the same room as the scanner. Using a program they wrote, they manipulated the smart bulb to emit pulsating light that delivered the triggering message in only seconds.
To mitigate this vulnerability, the researchers recommend organizations connect a scanner to the network through a proxy server — a computer that acts as an intermediary — which would prevent establishing a covert channel. This might be considered an extreme solution, however, since it also limits printing and faxing remotely on all-in-one devices.
"We believe this study will increase the awareness to this threat and result in secured protocols for scanning that will prevent an attacker from establishing such a covert channel through an external light source, smart bulb, TV, or other IoT (Internet of Things) device," Nassi says.
Prof. Adi Shamir of the Department of Applied Mathematics at the Weizmann Institute conceived of the project to identify new network vulnerabilities by establishing a clandestine channel in a computer network.
Ben Nassi's Ph.D. research advisor is Prof. Yuval Elovici, a member of the BGU Department of Software and Information Systems Engineering and director of the Deutsche Telekom Laboratories@BGU. Prof. Elovici is also director of the CSRC.
ABOUT AMERICANS FOR BEN-GURION UNIVERSITY
By supporting a world-class academic institution that not only nurtures the Negev, but also shares its expertise locally and globally, Americans for Ben-Gurion University engages a community of Americans who are committed to improving the world. David Ben-Gurion envisioned that Israel's future would be forged in the Negev. The cutting-edge research carried out at Ben-Gurion University drives that vision by sustaining a desert Silicon Valley, with the "Stanford of the Negev" at its center. The Americans for Ben-Gurion University movement supports a 21st century unifying vision for Israel by rallying around BGU's remarkable work and role as an apolitical beacon of light in the Negev desert.
About Ben-Gurion University of the Negev
Ben-Gurion University of the Negev embraces the endless potential we have as individuals and as a commonality to adapt and to thrive in changing environments. Inspired by our location in the desert, we aim to discover, to create, and to develop solutions to dynamic challenges, to pose questions that have yet to be asked, and to push beyond the boundaries of the commonly accepted and possible.
We are proud to be a central force for inclusion, diversity and innovation in Israel, and we strive to extend the Negev's potential and our entrepreneurial spirit throughout the world. For example, the multi-disciplinary School for Sustainability and Climate Change at BGU leverages over 50 years of expertise on living and thriving in the desert into scalable solutions for people everywhere.
BGU at a glance:  
20,000 students | 800 senior faculty | 3 campuses | 6 faculties: humanities & social sciences, health sciences, engineering sciences, natural sciences, business & management, and desert research.
For all press inquiries, please contact:
James Fattal, J Cubed Communications
516.289.1496