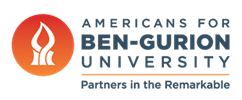 A Solar Powered System for Israel and its Neighbors
July 6, 2020
By Prof. Emeritus David Faiman, of BGU's Alexandre Yersin Department of Solar Energy and Environmental Physics, and the first director of Israel's Ben-Gurion National Solar Energy Center
Brink — Last month, the Israeli government announced an ambitious plan to produce 15 gigawatts of solar capacity by the year 2030, significantly increasing the country's use of renewables. Israel will need to install approximately another 1.4 gigawatts every year to meet the 2030 target.
Currently, nearly all of Israel's energy comes from natural gas and coal; it has no nuclear power and very little oil.
Whether Israel can achieve this new 2030 milestone is up to the present and future governments to decide. But while the political future may be uncertain, a predominantly solar-powered system for Israel and its neighbors is a definite possibility.
Israel could provide 90%, and perhaps more, of its future electricity needs from solar energy; however to do that, several conditions would need to be satisfied.
The most promising area for solar power is Israel's Negev desert region.
This means that sustainable peace agreements would need to be cemented with Israel's neighbors: There are huge desert areas in Egypt and Jordan, both of which have had peace treaties with Israel for decades. By placing solar fields in those deserts as well, all three countries could become largely solar.
The peace agreements with our two neighbors have withstood the vicissitudes of politics for several decades.
So, it is not inconceivable that one day, gigawatt-size solar power plants, each covering some 16 square kilometers and dotted around the vast Sinai and Jordanian deserts, could provide copious electrical power for all three nations, and also the Palestinians.
Perhaps with enough electricity to allow full economic development, a future Palestinian administration would consider this as another opportunity to live in peace.