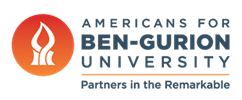 Organic Agriculture May Pollute Groundwater
March 6, 2014
San Diego Jewish World — BGU researchers, using specialized monitoring technology, have determined that intensive organic agriculture can cause significant pollution from nitrate leaching into groundwater.
Public demand has led to the rapid development of organic farming in recent years to provide healthy food products that are free of chemical additives and to reduce industrial and groundwater pollution worldwide.
But, according to the paper published in the Hydrology and Earth System Sciences journal, intensive organic matter using composted manure prior to planting resulted in significantly higher groundwater pollution rates compared with liquid fertilization techniques through drip irrigation.
The study, funded by the Israel Water Authority, used the Vadose Zone Monitoring System technology, developed at BGU and commercialized by Sensoil Innovations Ltd., to compare the water quality across the entire unsaturated zone under organic and conventional greenhouses in Israel.

Read more on the San Diego Jewish World website >>