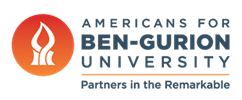 After Oil Spill, BGU Launches Initiative to Avert Future Crises
March 2, 2021
Israel21C — BGU has launched an initiative aimed at accelerating research to better handle oil spills.
The new Beach Pollution Research Taskforce was formed by BGU's Prof. Raz Jelinek, the university's vice president of R&D (research and development) who teaches in the Department of Chemistry.
"We wanted to develop a very quick program of financial support for university researchers who can offer solutions for this disaster," Jelinek says.
The focus is on technologies for fast uptake of tar from water and beach, monitoring systems for offshore natural-gas wells, and early-warning systems for future oil spills.
"The key is fast action and there are a lot of capabilities at BGU that can be utilized to address this disaster. We may be able to match individual researchers with similar methodologies so the whole is bigger than the sum of its parts," Jelinek says.
"In many cases, in academia there are excellent solutions out there, but people don't know they exist. And when a disaster happens you realize there are a lot of interesting things going on that just need to see the light of day and that's what we want to do."