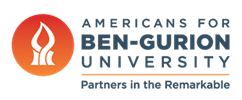 What the U.S. Can Learn From Israel's Mass Vaccination
March 30, 2021
NPR — In the U.S., COVID-19 vaccinations have led to a lot of confusion, such as people sharing registration links, crashed websites, and long lines outside mass vaccination centers. But other countries have been doing mass vaccination campaigns for years, and researchers say there is a lot that U.S. public health authorities could learn from those experiences, for the current and future pandemics.
Israel has led the rest of the world when it comes to vaccinating its population against COVID-19. Researchers there and in the U.S. say there is a lot this country could learn from that experience too. One big difference between the two countries: central authority on health care policy in Israel, versus a fragmented public health and health insurance system in the U.S.
"The vaccination campaign … is a kind of mirror in terms of presenting the current structures and problems in every health care system," said Prof. Nadav Davidovitch, director of the school of public health at BGU. He recently co-authored an analysis of what other countries could learn from Israel's COVID-19 vaccination campaign.