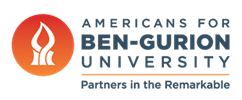 Where Did the Biblical Road From Judea to Edom Pass?
August 2, 2021
The Jerusalem Post — What was the route of the ancient road connecting the Kingdom of Judea to the neighboring nation of Edom as described in the Bible? Recent research by a group of Israeli scholars led by BGU's Dr. Eli Cohen-Sasson has shed new light on the issue.
It suggests at least two itineraries existed, as hinted in the biblical text, and reveals the ancient inhabitants of the land of Israel's deep knowledge of their territory.
"I had been working in the southern Judean Desert on a different road connecting Arad and Jordan in the Early Bronze Age," said Ben-Gurion University of the Negev archaeologist Dr. Eli Cohen-Sasson, the lead author of the study on the Edom road recently published in the academic journal Palestine Exploration Quarterly.
The Early Bronze Age covers the period between 3300 BCE and 2000 BCE, which is earlier than the setting of most biblical text.
The research sparked an interest in other systems of roads, especially after Cohen-Sasson came across a site that was already known but never properly studied, Nahal Gorer.
Cohen-Sasson and his colleagues noted that pottery artifacts, which experts usually use to date remains, all belonged to the same period – ninth- or eighth-century BCE, during the Iron Age II (1200 BCE-586 BCE) – and started to examine what could have been the nature of the site.
"We read a lot about the road to Edom mentioned in the Bible," Cohen-Sasson said.
Cohen-Sasson and his colleagues propose an alternative interpretation to the existing research, also based on the work of Israeli geographer Menahem Markus, who had previously suggested that what Aharoni and Rothenberg found were actually two separate roads.
Read more at The Jerusalem Post >>