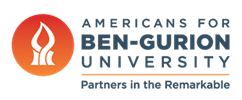 Israeli Public Not Panicking
April 1, 2020
Medical Research, Social Sciences & Humanities
The Times of Israel —  A team of researchers from Ben-Gurion University of the Negev conducted a longitudinal study to gauge public sentiment since the outbreak of the virus, finding a gradual, linear increase in anxiety, but not panic, in recent weeks.
The researchers polled a representative sample of 1,000 Jewish Israelis, starting when the coronavirus took hold in other countries, but before it reached Israel. They followed up with the respondents weekly, conducting their fifth assessment last week.
Respondents answered questions on their general anxiety, their anxiety specifically regarding the virus and their attitudes toward the Health Ministry.
"There is a linear, gradual, albeit moderate, increase in anxiety both general and specific to the virus. We would expect a linear increase in anxiety because there's an increase in threat," the researchers said in a statement. "However, that moderate increase is crucial — it is inconsistent with panic, hysteria or loss of control."
The study, which is ongoing, is headed by Prof. Golan Shahar from BGU's Department of Psychology and its Stress, Self and Health Lab. It is a part of the University's COVID-19 Response Effort that aims to use BGU faculty and resources to mitigate and contain the pandemic.
Hear more from Prof. Shahar in a webinar on April 7 at 12:00 p.m. EDT: BGU Update on Research Breakthroughs>>
The most significant increase in anxiety was in people who were already prone to worry. For the typical person, the effect of the virus on anxiety levels was much weaker. The researchers suggested authorities take steps to reassure citizens prone to anxiety.
There have been 4,831 confirmed cases of COVID-19 in the country as of March 31. That includes 83 in serious condition, of whom 69 are on ventilators. Another 95 are in moderate condition. Twenty Israelis have died of the disease.