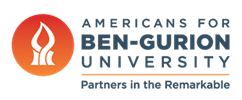 The Successes and Challenges of Israeli Health Care
May 10, 2017
Medical Research, Press Releases
The Lancet, one of the world's most respected medical journals, is publishing its first issue focused entirely on health care in the State of Israel, edited by Ben-Gurion University Prof. A. Mark Clarfield, director of the Medical School for International Health.
The issue, "Health in Israel: Progress and Challenges in a Region of Conflict" is part of The Lancet's program of country-focused analyses investigating progress toward universal health coverage. Authored by academics and policy makers in Israel, the series of articles offer constructive recommendations for strengthening the country's health care system, improving health and addressing health inequalities. A number of BGU faculty also co-authored papers on medical education, women and health, aging issues, and medical data.
"Israel has made strong progress on health, but challenges remain," says Prof. Clarfield. "The slow, but increasing, privatization of services and stagnating national expenditure on health must be addressed to ensure the country is able to continue providing quality health care for its citizens."
Israel's health care system ensures that a number of health services are provided for its 8.68 million citizens, mostly free at point-of-service, which has led to strong health improvement in the Israeli population, increasing life expectancy and reducing infant mortality.
Overall, life expectancy in Israel has increased substantially and now stands at 80 for men and 84 for women (compared with 75.3 and 79.1, respectively, in 1993). Over the same period, infant mortality halved from 7.5 per 1,000 live births to three per 1,000.
Universal health care insurance – via the landmark National Health Insurance Law – was enacted for all Israeli citizens in 1995, ensuring access to a range of core health services. Reviewed on an annual basis, these services initially included a more limited repertoire of medications, procedures and tests. In the past decade, however, they have expanded to include quality of life and preventive services.
Although domestic spending on health has increased from five percent of GDP in 1960 to 7.6 percent after 2000, the level of spending has remained relatively constant for the past 20 years.
According to the series authors, challenges in Israel's health care system include health inequalities between Israeli Arabs and Israeli Jews, often because of underlying socioeconomic differences.
Smoking prevalence is twice as high among Israeli Arab men (43.9 percent) compared with Israeli Jewish men (22.1 percent), and lung cancer is much more common among Israeli Arabs, despite most other cancers being similarly common across both groups. Rates of diabetes and heart disease are also more common among Israeli Arabs. Disparities also exist in health care services. For example, Israeli Arab women are more likely to be diagnosed at a more advanced stage of breast cancer, and less likely to take part in screening programs.
"Health care delivery and representation in the health professions represent areas of the greatest equality among population sectors in Israel. Nevertheless, there are still troublesome disparities in health outcomes among population and regional groups that reflect inequalities in the socioeconomic underpinnings of health and well-being," says Prof. Clarfield.
The series also cite examples of collaboration in the fields of science and health care across historical, demographic, ethnic, political, and economic divides. While diplomatic relationships are either non-existent or limited between Israel and its neighbors, shared public health issues such as disease, pathogens or water sources require regional cooperation. For instance, collaboration between Israeli, Jordanian and Palestinian veterinary and public health services helped contain an outbreak of bird flu.
Another article in the issue highlights the over 2,000 Syrian patients who have been treated in hospitals in Israel, despite the state of war that exists between the two countries.
Recommendations for Improving Israel's Health Care
As part of The Lancet issue, the authors recommend ways to improve health in Israel, including:
Increasing spending in the health sector from the current 7.8 percent of GDP to nine percent, consistent with the Organization for Economic Cooperation and Development (OECD) average
Guaranteeing long-term funding for national health programs aimed at reducing smoking, lowering sugar and salt content, and encouraging physical activity, especially among disadvantaged groups
Increasing funding for home and community services to support an aging population, including support for informal caregivers, as well as increased funding for acute hospital beds
Supporting research through the creation of an institute of health research, under the auspices of the Israel Science Foundation, similar to the National Institutes of Health in the United States or the Medical Research Council in the United Kingdom
According to Dr. Richard Horton, The Lancet editor in chief, "The Israel Series was originally conceived in the aftermath of a tragic conflict in 2014 between Israel and Gaza, and following publication of a letter that divided world medical opinion about that conflict. Through the generous and courageous outreach of the editor and authors of this series, we have sought to show that medicine and science can be a bridge to a better understanding of complex and seemingly intractable geopolitical challenges. Our future commitment is to work with both our Palestinian and Israeli colleagues to provide the foundations in one aspect of society for peace and justice."
Click here for access to the series >>
ABOUT AMERICANS FOR BEN-GURION UNIVERSITY
By supporting a world-class academic institution that not only nurtures the Negev, but also shares its expertise locally and globally, Americans for Ben-Gurion University engages a community of Americans who are committed to improving the world. David Ben-Gurion envisioned that Israel's future would be forged in the Negev. The cutting-edge research carried out at Ben-Gurion University drives that vision by sustaining a desert Silicon Valley, with the "Stanford of the Negev" at its center. The Americans for Ben-Gurion University movement supports a 21st century unifying vision for Israel by rallying around BGU's remarkable work and role as an apolitical beacon of light in the Negev desert.
About Ben-Gurion University of the Negev
Ben-Gurion University of the Negev embraces the endless potential we have as individuals and as a commonality to adapt and to thrive in changing environments. Inspired by our location in the desert, we aim to discover, to create, and to develop solutions to dynamic challenges, to pose questions that have yet to be asked, and to push beyond the boundaries of the commonly accepted and possible.
We are proud to be a central force for inclusion, diversity and innovation in Israel, and we strive to extend the Negev's potential and our entrepreneurial spirit throughout the world. For example, the multi-disciplinary School for Sustainability and Climate Change at BGU leverages over 50 years of expertise on living and thriving in the desert into scalable solutions for people everywhere.
BGU at a glance:  
20,000 students | 800 senior faculty | 3 campuses | 6 faculties: humanities & social sciences, health sciences, engineering sciences, natural sciences, business & management, and desert research.
Media Contact:
Brian Sherry
Stern Strategy Group
908-325-3860