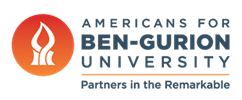 Israel21C: Israel Uses Innovation to Combat Heatwaves
August 8, 2022
Desert & Water Research, Sustainability & Climate Change
Israel21C — The devastating effects of climate change are forcing nations to mitigate and adapt to extreme weather. BGU researchers are taking the lead through innovative solutions to help combat heatwaves and more.
According to NASA, 19 of the hottest years have occurred since 2000, with 2016 and 2020 tied for the hottest ever on record. The most intensively energy-consuming countries – such as the United States, China, India, and Russia – must take responsibility for drastically reducing greenhouse gas emissions, experts agree. However, we all can do our part to mitigate and adapt to this searing reality, says Prof. Evyatar Erell of Ben-Gurion University's Department of Geography and Environmental Development.
"Mitigation" refers to actions individuals and groups can take to reduce the causes of climate change. Mitigation should include reducing electricity use, driving less (transportation causes 27% of greenhouse gas emissions, according to the US Environmental Protection Agency), eating fewer animal products and slowing deforestation. "Adaptation" refers to strategies for living more comfortably and sustainably in extreme weather conditions. Erell's expertise is urban planning that helps city-dwellers mitigate and adapt to climate change. "Over 50% of people worldwide live in cities, and that's where we consume the most energy," Erell tells ISRAEL21c.
The weather and climate security platform, Tomorrow.io, cofounded by BGU Alumnus Shimon Elkabetz, provides predictive and actionable weather intel to global aviation, energy, transportation, insurance and sports entities as well as governments. "Weather events are becoming more frequent and more volatile in any given area. We'll have more wildfires on the West Coast, more flood events on the East Coast, more hurricanes in hurricane season. What we're trying to do is help countries and businesses put systems in place to adapt to that," says Tomorrow.io CEO and cofounder Shimon Elkabetz.