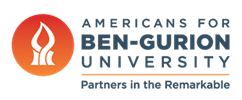 NY Jewish Week: Homesick Israeli Starts Meal Delivery Service
July 12, 2022
Business & Management, Israel Studies, Culture & Jewish Thought
New York Jewish Week – When Oren Saar moved to the United States seven years ago, he already had lived many lives: five years in the Israeli Defense Forces, four years at Ben-Gurion University in the Negev, one a year traveling in South America, and two years working as an engineer for an Israeli technology company.
But for Saar, 36, the immigrant experience in the United States was something entirely new, and it was sometimes difficult. As an MBA candidate at Massachusetts Institute of Technology, and then as an intern at Google before moving to New York City to work for Boston Consulting Group, Saar found himself more homesick than he expected. More than anything, he and his wife longed for a homemade meal that reminded them of their family gatherings in Israel, like the Moroccan fish they would have for Shabbat dinner, or jachnun, a flaky Yemeni pastry served on Shabbat mornings.
And thus, the idea for WoodSpoon, a homemade meal delivery service, was born. "The core essence and the story of WoodSpoon is a very simple story," Saar told the New York Jewish Week. "We were living in New York City, and we just missed the taste of homemade food."  Instead of ordering from a restaurant, WoodSpoon customers order their meals from a pre-vetted home chef, many of whom specialize in a particular cuisine, such as Mexican, Vietnamese, Chinese or Dominican.
The arrival of the COVID-19 pandemic was a death knell for many small businesses, for Saar, it was serendipitous: The entire city — and world — was stuck in quarantine, unable to see or connect with family and friends. If there was ever a perfect time for contactless, homemade comfort food to arrive at people's doors, this was it.  WoodSpoon offered a solution on both ends: Here was a convenient delivery option for New Yorkers stuck at home. At the same time, it offered a stream of income for home cooks and a way for professional chefs and food industry types to try out new recipes, explore different cuisines and keep busy at a time when restaurants were shuttered.
Read more in the New York Jewish Week >>