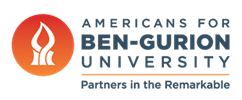 Forbes: Israel's Success is Incredibly Inspiring
June 1, 2022
Business & Management, Leadership, Awards & Events
The Jerusalem Post — Forbes' fifth Israel-based Under 30 Summit is currently underway, with entrepreneurs, founders and influential thinkers gathering from across the country (and mostly Tel Aviv) in order to meet, connect and feel cool because they're on the Forbes 30 under 30 list.
The man responsible for that list, which selects 30 people each year to represent change and progress throughout the business industry, is Randall Lane, the chief content officer and editor at Forbes magazine.
"We're here because entrepreneurship is at the center of the global community," said Lane. "We're Forbes. We're biased, not toward generic business leaders, but to founders, entrepreneurs, change-makers. And the DNA of this country, as it's evolved over the last five, 10, 20 years – it's just a very inspiring place to think about big ideas and think about big challenges.
"The success that Israel has had is incredibly inspiring," Lane continued. "The challenges that Israel has are incredibly intoxicating, because the problems are so big, but if solved, would be so, so monumental. And so in many ways, it really challenges our participants to think big, both in terms of what's been accomplished and what needs to get accomplished."
Solving those problems is the core driver behind the Entrepreneurship Center at Ben-Gurion University of the Negev, also known as Yazamut 360°. Attending Forbes' summit was the center's head, Dana Gavish-Fridman, who has overseen the training of a new generation of leaders and entrepreneurs, and is inspired to see the trajectory of its alumni, two of whom have been featured on the "30 Under 30" list.
"It's the best feeling in the world," she said. "I know that we're doing something so good around entrepreneurship in this university, it just feels like we're doing something important. We're helping the students and researchers do something important, and giving them the tools to do that along the way."