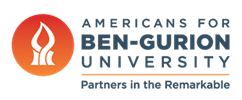 First Israeli Academic Research Nanosatellite Launched
February 15, 2017
Nanotechnology, Robotics & High-Tech
"We're so pleased to have helped Israel soar to new horizons by providing eyes in the sky," says Rachel Javit. "BGUSAT will provide valuable data for BGU and other Israeli academics that will benefit the scientific research community worldwide." Rachel and Max Javit of Boca Raton, Florida provided significant seed funding to make BGUSAT possible.
The Times of Israel — A new nanosatellite, the first for Israeli academia, has been launched into space to conduct scientific missions for Ben-Gurion University of the Negev. It was developed by BGU students and researchers from a wide range of fields such as software and electrical engineering, planetary science, industrial engineering and management, and more.
The satellite, called BGUSAT, is the result of a five-year joint project between BGU, Israel Aerospace Industries Ltd. (IAI) and Israel's Ministry of Science, Technology and Space.
At only 4x4x12 inches and weighing just 11 pounds, the satellite is a little bit larger than a milk carton. It is outfitted with innovative cameras and a guidance system that allows operators to pinpoint research areas through a dedicated ground station at BGU.
BGUSAT's unique orbital path close to Earth's atmosphere will enable BGU researchers to study and photograph scientific phenomena such as weather patterns and the Earth's airglow layer. Researchers will also be able to track atmospheric gases like CO2 to monitor climate change, desertification and plant development in different regions.
"This is another step in advancing cooperation between the government, industry and academia in order to promote the Israeli space industry," says Israel's Minister of Science, Technology and Space Ofir Akunis.
Since large satellites are so expensive, not many risks can be taken that might jeopardize their mission, making satellite engineering walk a tightrope between being conservative and innovative. Since nanosatellites are less costly, they offer a larger arena for space innovation.
"The reduced costs allow academia to assume a much more active role in the field, taking advantage of the innovation and initiative of researchers and students," says Prof. Dan Blumberg, BGU vice president and dean for research and development.
BGUSAT was launched on the Polar Satellite Launch Vehicle from the Satish Dhawan launching pad in India on February 15.
In addition, the Israel Space Agency has allocated 1 million shekels ($270,000) to fund future research based on the data received from the satellite. BGU and Tel Aviv University have already submitted a joint proposal to study Earth's airglow layer.
"We expect challenging ideas from the Israeli research community," says Avi Blasberger, director of the Israel Space Agency and BGU alumnus. "This is the first time that researchers will have the opportunity to receive information directly from an Israeli satellite, without having to go through other countries or research agencies."