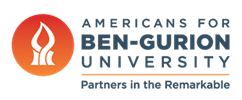 BGU Develops Molecule for Fighting Lupus
January 3, 2020
Medical Research, Natural Sciences
The Jerusalem Post — Researchers from BGU's National Institute for Biotechnology in the Negev (NIBN) in collaboration with the United States National Institutes of Health (NIH) have made a breakthrough in dissecting the pathology of Lupus disease — creating pathways to an eventual cure to the autoimmune disease.
Prof. Varda Shoshan-Barmatz, of the Department of Life Sciences and the founding director of the NIBN, and Dr. Jay Chung, of the NIH, have successfully shown that the mitochondrial protein VDAC1 is "critical" for the release of mitochondrial DNA (mtDNA). mtDNA is linked to the composition of Lupus in patients. The newly found discovery published in Science successfully relieved symptoms of the disease in animal models.
"Our breakthrough is identifying a new pathway for the exit of mitochondrial DNA that we can either trigger under controlled conditions or inhibit using our novel molecule that we specifically developed to prevent the formation of this pathway," said Prof. Shoshan-Barmatz.
"Since the results thus far with lupus have been so promising, we believe that the molecule will be beneficial with regards to other diseases such as Alzheimer's, Crohn's and ulcerative colitis – as our preliminary results already support."
Over five million people worldwide are afflicted by Lupus disease, an autoimmune disease similar to Colitis and Crohn's.