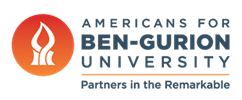 Dr. Eli Papo on Preserving Ladino Culture
October 3, 2013
Israel Studies, Culture & Jewish Thought
Born and raised in Sarajevo, Dr. Eliezer (Eli) Papo holds a B.A. in law from the University of Sarajevo, a degree in rabbinics from the Midrash Sepharadi in Jerusalem, an M.A. in Jewish languages and literatures from The Hebrew University of Jerusalem, and a Ph.D. in Hebrew literature from BGU.
Today, Dr. Papo teaches oral Jewish literatures, Jewish folklore, and Sephardic culture and literature at BGU's Department of Hebrew Literature. He has published many articles about Sephardic culture and literature in eight languages, as well as four works of fiction — one in Ladino and three in Serbo-Croatian.
He is also the deputy director of the Moshe David Gaon Center for Ladino Studies, established nine years ago at BGU.
The idea for the Gaon Center was originally met with skepticism, Dr. Papo recalls.
"Some people thought, 'it's part of the past; no one's interested; young Israelis won't give a dime for Sephardic culture—not too many would go even for medieval Spanish Hebrew poetry, but Judeo-Spanish? You must be kidding.' But once you show them the richness of the culture, it speaks for itself."
Between 50 and 60 students routinely sign up for the beginning Ladino language courses. Each class draws 10 to 15 Bedouin students; others are Jewish, many with Ashkenazi or Oriental backgrounds, and only a handful have any Sephardic roots. Nearly all of the students become interested in the culture and stay on for advanced language training.
The Center's mission, however, is not to create fluent speakers of Ladino, also called Judeo-Spanish. "We're not trying to reverse the historical process," Dr. Papo explains. "We want them to become cultural mediators."
He points out that many aspects of our collective human heritage survive because they are translated from one culture to another. For example, ancient Greek culture "ended," but most Greek intellectual wealth was translated into Arabic, and was then developed in the Islamic world. Later, the entire body of Greco-Arabic knowledge was translated into Latin and moved to the west.
"We need to translate Ladino texts into Hebrew, with critical explanation of concepts, so these otherwise forgotten works will become accessible to Israel's general public," Dr. Papo says.
In line with its mission to recover and disseminate Sephardic culture, the Gaon Center works to internationalize Sephardic studies. It has already helped establish programs in Belgrade and the rest of the Balkans.
The Center also laid the foundation and is the catalyst for the launching of BGU's Sephardic Studies Research Institute, of which Dr. Eli Papo is the director.
The Gaon Center's success has spurred other Israeli universities to focus new attention on Ladino culture.
Dr. Eli Papo has also been instrumental in planning Americans for Ben-Gurion University's East Meets West: A Journey Through the Jewish Balkans taking place May 7 to 18, 2014, and will accompany the group on the tour to Bosnia and Herzegovina, Montenegro and Croatia.
He maintains a close connection to the Jews of this region, serving as the non-resident rabbi of the Jewish community of Bosnia and Herzogovina/Sarajevo since 1997.