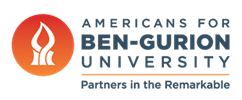 BGU's Lightweight, Low-Cost Robotic Arm
March 21, 2018
The Times of Israel — BGU researchers have developed a lightweight, low-cost robotic arm that they say can be used by to pick fruit…or fix malfunctioning satellites.
The multi-link arm-robot is a Minimally Actuated Serial Robot (MASR) and operates like a traditional snake robot, which is generally equipped with multiple motors. The new robot, however, uses only two motors: one that travels along the arm to get the gripping mechanism to the right location, and a second that rotates the joint that needs to be flexed.
It is very much like the muscles of a human arm, explains Dr. David Zarrouk, a lecturer in BGU's Department of Mechanical Engineering and head of the Bio-Inspired and Medical Robotics Lab.
Just as muscles operate joints in the arm, here the motors operate the links in the robotic arm. But instead of multiple motors operating along the arm, all the links are operated by just one motor.
"This unique minimalistic configuration, which can be applied to any serial robot with two or more links, reduces weight, size and cost," says Dr. Zarrouk. It allows a robotic manipulator to achieve a wide range of movements using few activators, or motors.
"This robot is easy to operate and likely has a number of applications including space, agriculture and industry, as well as search and rescue," he said.
The robot design is ideal for space applications due to its light weight, and could be used to fix malfunctioning satellites, and for docking or refueling.
By Shoshanna Solomon, a fellow of Americans for Ben-Gurion University's 2018 Murray Fromson Journalism Fellowship