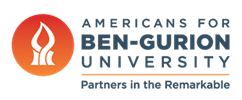 BGU to Develop System to Lower Community Energy Use
August 6, 2015
Alternative Energy, Desert & Water Research, Press Releases
Ben-Gurion University of the Negev (BGU) researchers received a European Union Horizon 2020 grant to develop a comprehensive, cost-effective system for Net Zero Energy (NZE) communities.
The "Zero Plus" system will be composed of innovative solutions used in buildings that preserve energy generation and management in the building envelope, the interface between the building interior and the outdoor environment including the walls, roof and foundation.
Drs. Shabtai Isaac and Erez Gal from BGU's Department of Structural Engineering and Profs. Isaac A. Meir and David Pearlmutter from BGU's Bona Terra Department of Man in the Desert bring decades of experience to bear on one of the most pressing needs of modern civilization – reducing energy consumption that hastens climate change.
"The project's work program will ensure a rapid market uptake of the innovative solutions that will be developed within its four-year scope," says Prof. Meir. "These solutions will be implemented in four different demonstration projects throughout Europe, with varying climates and building types. The project will be carried out by a consortium that includes experts from universities, project owners, technology providers, and organizations, who will closely collaborate in all the project's phases."
A reduction of operational energy usage to an average of 0-20 kWh/m2 per year (compared with the current average of 70-230 kWh/m2) will be achieved through a transition from single NZE buildings to NZE communities, in which the energy loads and resources are optimally managed.
A primary objective of the project will be to develop, integrate, optimize, and verify the system design, with investment costs to be minimally 16 percent lower than current costs. In order to reduce "balance of system" costs, mass-customized technologies will be used so that the system is optimally designed according to the local climate and site of each project.
ABOUT AMERICANS FOR BEN-GURION UNIVERSITY
Americans for Ben-Gurion University plays a vital role in maintaining David Ben-Gurion's vision of an "Oxford in the Negev." By supporting a world-class academic institution that not only nurtures the Negev, but also shares its expertise locally and globally, Americans for Ben-Gurion University engages a community of Americans who are committed to improving the world. The Americans for Ben-Gurion University movement supports a 21st century unifying vision for Israel by rallying around BGU's remarkable work and role as an apolitical beacon of light in the Negev desert.
Media Contact:
Andrew Lavin
A. Lavin Communications
516-944-4486
[email protected]