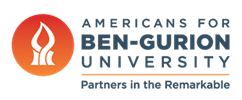 BGU Technology Used in Israel's First Solar Farm
April 28, 2009
Alternative Energy, Business & Management, Press Releases
BEER-SHEVA, ISRAEL, April 28, 2009 – ZenithSolar, an Israeli start-up company, launched its first "solar farm" near Tel Aviv on April 26, based on concentrated photovoltaic (CPV) systems developed by Prof. David Faiman of Ben-Gurion University of the Negev (BGU).
[View video of new solar farm.]
Faiman, who is chairman of the Department of Solar Energy and Environmental Physics at BGU's Jacob Blaustein Institutes for Desert Research, believes the new system will harvest more than 70 percent of incoming solar energy (as compared to industry norms of 10 percent to 40 percent).
"By concentrating solar energy to a level 1,000 times more intense than natural sunlight and taking advantage of the higher efficiencies at which solar cells operate under these conditions, only minute amounts of expensive PV material are necessary to produce large amounts of power," Prof. Faiman explained.
Faiman believes that systems such as ZenithSolar's will eventually be able to operate economically without the need for subsidies.
"Israel has the capability to become the leading country in the promotion of alternative energy technologies," said Israel's President Shimon Peres before cutting the ceremonial ribbon with the help of children from Kibbutz Kvutzat Yavne, where the half acre farm is located.
"As I stand here looking at this solar farm, I feel great pride in my heart that such a small country has such great minds."
Speaking at the ceremony, BGU President Prof. Rivka Carmi said, "Ben-Gurion University is proud to be a partner in positioning Israel at the center of the world in developing unique solar energy technologies."
Roy Segev, chief executive officer and founder of ZenithSolar explained, "The potential for this technology to provide low-cost, accessible energy for customers around the world is enormous. Our system is simple enough to be applicable in almost any situation, whether it is industrial, commercial, residential or related to eco-tourism. There is currently no other comparable technology available in the world."
Segev added, "Working closely with Prof. David Faiman and Dr. Andreas Bett, head of the Department of Materials – Solar Cells Technology and his staff at Germany's Fraunhofer Gesellschaft for Solar Energy Systems, we have created a solar energy system that is more efficient than any similar solar product."
About ZenithSolar
ZenithSolar is set to develop and mass produce the most reliable cogeneration solar power system – with a full vertically integrated strategy – that can be deployed as a distributed energy network. Founded in 2006, the ZenithSolar system is price competitive with traditional forms of energy without government subsidies. The ZenithSolar concentrated solar energy generation system is based on a new paradigm in optical design and high-efficiency solar cells. www.zenithsolar.com
ABOUT AMERICANS FOR BEN-GURION UNIVERSITY
Americans for Ben-Gurion University plays a vital role in maintaining David Ben-Gurion's vision of an "Oxford in the Negev." By supporting a world-class academic institution that not only nurtures the Negev, but also shares its expertise locally and globally, Americans for Ben-Gurion University engages a community of Americans who are committed to improving the world. The Americans for Ben-Gurion University movement supports a 21st century unifying vision for Israel by rallying around BGU's remarkable work and role as an apolitical beacon of light in the Negev desert.
Media Contact:
Andrew Lavin
A. Lavin Communications
516-944-4486
[email protected]