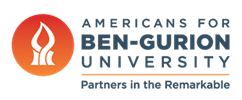 BGU Linguist Protects Eighth Century Language
October 3, 2014
The moribund language, Cypriot Maronite Arabic (CMA), has been spoken in Cyprus since the eighth century by Maronites who lived mainly in Kormakitis, a village near the island's northwest horn.
A host of linguistic influences, ranging from Greek to Aramaic, have been incorporated into the northern-Syrian Arabic that was brought to Cyprus by Levantine migrants.
CMA was preserved among the exceptionally close-knit Maronite community in Cyprus for centuries, but the political events of 1974 culminating in the Turkish invasion of the northern part of the island struck  a major blow to the language.
"Most people are not aware of this, but today when you follow what's happening in Iraq, which has been restructured – not to say destroyed – people in my profession can't help following the fate of these small minorities whose identity was actually defined by their language and religion together," says linguist Alexander Borg, BGU professor emeritus.
"In the Iraq of Saddam Hussein there were something like 300,000 speakers of Aramaic – only God knows where these people are now. Heritage is being uprooted in a very, very brutal manner, which should really concern us."
"Most CMA speakers are at the present time fluent bilinguals in their native idiom and Greek, with the result that cross-generational transmission of their native rural idiom is proving to be highly precarious," says Prof. Borg.