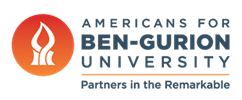 BGU Hackathon Births "Smart" Ideas for Education
April 12, 2019
Business & Management, Leadership, Awards & Events
On Thursday, March 28, more than 170 students came pouring into the Zlotowski Student Center and Administration Building to attend the third annual HackBGU.
The theme of the event was "Smart Campus: Academia, Society, Environment." The teams had 28 hours to come up with a way to use smart technology to make improvements in these areas at BGU.
The event was attended by 174 people, who split into 38 teams, and six mentors including Daniel Birnbaum, chief executive officer of SodaStream, and Bar Chaim, of IBM. There were nine judges.
The event also included an inspirational lecture on the topic of UX/UI (user experiences/user interface) by Rotem Malul, project manager for Maariv Online (Israeli newspaper) and Sport1 Group.
The competition was judged by nine people and three brilliant winners were picked.
Three teams took home cash prizes of NIS 5,000 (approximately $1,400), 3,000 (approximately $840) and 2,000 (approximately $560). In addition, Cactus Capital, BGU's student-run capital venture also invested $5,000 in the team in first place. Below are their innovations:
First Place: SmarTest
Team: Ido Finder, BGU alum and solutions analyst at Intel; Talia Krakauer, industrial engineering and management student at BGU; Sveta Sokhina, engineering student at BGU; Nir Katz, engineering student at BGU; and Tom Harpaz, industrial engineering and management student at BGU
About: SmarTest is an Adobe Reader add-on for a lecturer or teacher's assistant. The reader scans an exam and then gives the reviewer tools that enable him or her to mark correct/incorrect questions, retrieve previously made comments and create an analysis of the exam. This way the test-giver has a quick way of seeing how his or her students retained information and therefore can determine which questions were hard, easy or of average difficulty.
Second Place: #Hashtag Biscuits
Team: Matan Parker, computer and software engineering student at BGU; Shawn Sheiref, student at BGU; Edo Lior, student at BGU; and Ilan Pogrebinsky, software and information systems engineering student at BGU
About: #Hashtag Biscuits created a software that identifies and presents questions for students to practice. The product is able to scan information from similar courses across the department and create questions based on text analysis and user feedback that will assist the student in preparing for an exam.
Third Place: R.E.D.S.
Team: Rotem Lev Lehman, student at BGU; Eran Tagansky, student at BGU; Dvir Levi, software developer at Citi; and Steven Danishevski, student at BGU
About: Currently, the process of dorm allocation is mostly done by human employees. The team developed a sophisticated algorithm, able to assign dorms electronically, while taking into account hundreds of restrictions provided by the residents.