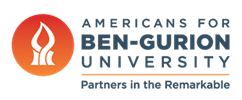 BGU and Rafael Defense Systems Sign Agreement
January 31, 2019
Homeland & Cyber Security, Press Releases, Robotics & High-Tech
Rafael Advanced Defense Systems and BGN Technologies, the technology transfer company of Ben-Gurion University of the Negev (BGU), announced a strategic, multi-year research collaboration, in which Rafael will collaborate with BGU in a variety of fields, including cyber security, smart mobility, robotics, and artificial intelligence (AI).
The agreement was signed at the Cybertech 2019 conference in Tel Aviv by Netta Cohen, chief executive officer of BGN Technologies, and Dr. Ran Gozali, executive vice president and head of Rafael's R&D and Engineering Division.
This partnership follows Rafael's decision to build an R&D center of excellence in Beer-Sheva's high-tech park, which is located adjacent to BGU, to benefit from the University's talents and expertise in these fields. The new center—to be launched later this year—will focus on different aspects of advanced autonomous systems.
"Rafael's decision to have a significant presence at the high-tech park adjacent to BGU, together with the partnership signed today, is a clear indication of our researchers' leadership in hardware and data related innovation," Cohen said at the signing ceremony. "We are looking forward to closely working with Rafael, a world leader in advanced defense systems, on a variety of cutting-edge projects in different disciplines."
The first two projects will focus on exploring the risk of cyber security breaches in sensors of autonomous cars and how these threats might be mitigated. Autonomous driving requires the use of multiple sensor systems including cameras, radars, and lidar-based systems, all of which can be targets of cyberattacks. AI and machine learning techniques will be used for identifying and mapping the different possible security breaches, and then solutions to protect against these threats will be developed.
Dr. Ran Gozali said, "Cyber security is one of the biggest challenges in almost every aspect of modern-day life. This partnership will help support our advanced autonomous solutions, by working with prominent experts in the field, such as the researchers at Ben-Gurion University. We are certain that the collaboration will help maintain the qualitative edge and innovative solutions that are offered by Rafael to its customers."
Rafael has had vast experience in the cyber arena over the past 25 years. As a leader in the field, Rafael has implemented cyber defense projects around the world. In Israel, this includes the national Cyber Emergency Response Team (CERT), considered one of the world's most advanced, and the cyber defense system for Israel National Central Credit Registry and Israel's Railways Authority. Rafael has also been awarded a cyber defense contract by the Ministry of Defense of Argentina.
About Rafael
Rafael develops and manufactures advanced defense systems for the Israel Defense Forces and the defense establishment, as well as for foreign customers around the world. The company offers its customers a diversified array of innovative solutions at the leading edge of global technology, from underwater systems through naval, ground and air defense systems to cyber and space systems. These include the Iron Dome and the David's Sling Air Defense system, the Trophy Active Protection System for armored vehicles, and many others. Rafael was established in 1948 as Israel's Defense Ministry national research and development laboratory. Rafael's systems are based on vast expertise, technological know-how and a thorough understanding of specific operational requirements. Today, Rafael is one of Israel's largest defense companies, employing 8,000 workers and hundreds of sub-contractors, with a 2017 net profit of $124 million and sales totaling $2.2 billion. Visit Rafael's website.
About BGN Technologies
BGN Technologies is the technology transfer company of Ben-Gurion University of the Negev, the third largest university in Israel. BGN Technologies brings technological innovations from the lab to the market and fosters research collaborations and entrepreneurship among researchers and students. To date, BGN Technologies has established over 100 startup companies in the fields of biotech, high-tech and cleantech and has initiated leading technology hubs, incubators and accelerators. Over the past decade, BGN Technologies has focused on creating long-term partnerships with multinational corporations such as Deutsche Telekom, Dell-EMC, PayPal, and Lockheed Martin, securing value and growth for Ben-Gurion University as well as the Negev region. For more information, visit the BGN Technologies website.
ABOUT AMERICANS FOR BEN-GURION UNIVERSITY
By supporting a world-class academic institution that not only nurtures the Negev, but also shares its expertise locally and globally, Americans for Ben-Gurion University engages a community of Americans who are committed to improving the world. David Ben-Gurion envisioned that Israel's future would be forged in the Negev. The cutting-edge research carried out at Ben-Gurion University drives that vision by sustaining a desert Silicon Valley, with the "Stanford of the Negev" at its center. The Americans for Ben-Gurion University movement supports a 21st century unifying vision for Israel by rallying around BGU's remarkable work and role as an apolitical beacon of light in the Negev desert.
About Ben-Gurion University of the Negev
Ben-Gurion University of the Negev embraces the endless potential we have as individuals and as a commonality to adapt and to thrive in changing environments. Inspired by our location in the desert, we aim to discover, to create, and to develop solutions to dynamic challenges, to pose questions that have yet to be asked, and to push beyond the boundaries of the commonly accepted and possible.
We are proud to be a central force for inclusion, diversity and innovation in Israel, and we strive to extend the Negev's potential and our entrepreneurial spirit throughout the world. For example, the multi-disciplinary School for Sustainability and Climate Change at BGU leverages over 50 years of expertise on living and thriving in the desert into scalable solutions for people everywhere.
BGU at a glance:  
20,000 students | 800 senior faculty | 3 campuses | 6 faculties: humanities & social sciences, health sciences, engineering sciences, natural sciences, business & management, and desert research.
Media Contact:
Brian Sherry
Stern Strategy Group
908-325-3860