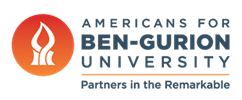 BGRacing Team Lands Israel in the Top Ten
September 18, 2015
BGRacing (BGR), Ben-Gurion University's student Formula One racing team, has become the first ever Israeli team to place in the top 10 at the Formula SAE (Society of Automotive Engineers) competition.
Formula SAE, organized by SAE International, pits teams of student engineers from all over the world against one another to see who can design and build the best racecar.
The teams are judged on criteria such as car acceleration, endurance and fuel economy.
The competition, held in Italy, serves as a final project for a select group of BGU engineering students, who have been participating in the race for the past several years. This year, the BGR team built two race cars – one internal combustion and one electric.
There was a moment of tension at this year's competition when BGR car's internal combustion engine began to overheat in the home stretch of the race. Fortunately, the  student driver managed to overcome this obstacle and speed into eighth place overall out of 48.
"We're thrilled and still can't even wrap our heads around it!" said the BGR team about their achievement.