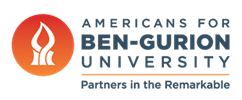 Beer-Sheva City Center Shifts to Innovation District
January 22, 2020
Business & Management, Negev Development & Community Programs
Globes — The Prime Minister's Office and the Ministry of Construction and Housing, in cooperation with the Beer-Sheva Municipality, Ben-Gurion University of the Negev, and Soroka University Medical Center, are promoting a plan for establishing an innovation district in Beer-Sheva.
The plan focuses on the development of a continuous district containing BGU, Soroka an IDF computer center to be built, the Gimmel and Daled neighborhoods, and the area around the train station. In addition to the physical change, an atmosphere for the development and implementation of ideas will be established.
A new concept has emerged in urbanism in recent years called "innovation districts." This refers to disadvantaged areas undergoing renewal through cooperative ventures shared by the public and business sectors, with an orientation toward technology.
Benny Dreyfuss, director general of the Ministry of Construction and Housing, said, "The stage following the plan's launch will focus on initial economic investments in sectors such as digital health, desertification, and cybersecurity, for which up to tens of millions of shekels will be raised."
The key concept in this is creating an ecosystem by encouraging physical proximity among research staff and creating a community. The first project of this type began in 2000 in the Poblenou industrial zone in Barcelona, and the idea has since spread to dozens of locations around the world.
These districts are usually compact and have access to transportation, and of course contain housing, office, and commercial space. The plan is also to have anchor institutions concentrated in the district that will create connections with startups and incubators.
Yuval Admon, deputy head of the National Economic Council, says, "Innovation districts usually happen in limited geographic areas within cities that contain a critical mass of academic institutions, hospitals, and startups. The aim is to achieve something similar to Rothschild Boulevard in Tel Aviv, where you meet people randomly and exchange ideas."
According to urban planner Ran Wolf, a great many sectors cooperated. The hospital, BGU and various types of research companies fully support the project. The challenge is to empower them. It was clear from the start that the work was for the long term. Wolf says, "Beer-Sheva may have the desert and not much money, but there is belief in the leadership."
Mayor Ruvik Danilovich believes in the process. "Beer-Sheva understands that if it wants to be a relevant city, it has to be ahead of its time. Knowledge, innovation, and technology are becoming very, very critical, and we're making progress in this."