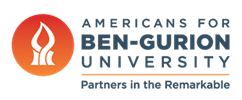 Only Airlines With Strictest Virus Measures Will Survive
May 8, 2020
The Media Line — As airlines prepare to resume flights to Israel and other countries in coming weeks, carriers' reputations and customer base are at stake.
Prof. Yaniv Poria, chair of BGU's Hotel and Tourism Management Department and academic director of its Eilat Campus, says that in the post-pandemic world, airlines will need to implement several costly precautions in order to encourage travelers to return – or face the possibility of being grounded forever.
"It's not enough to be good; they will have to be excellent," he says. "Instead of [focusing on] how polite their staff members are, service will now mean strictness with regards to coronavirus regulations."
Prof. Poria argues that even before the start of the pandemic travelers were afraid of catching the flu or other airborne illnesses while flying.
For this reason, many will opt to fly only with airlines that they judge as being more stringent in maintaining the health and safety of their crews and passengers.
Several carriers are already requiring passengers to wear masks, including Delta, United and American Airlines. Air Canada will be going one step further and will take passengers' temperature before they are allowed to board.
Southwest meanwhile announced that its planes would undergo "multiple layers of stringent cleaning and disinfecting," while Japan Airlines has reportedly blocked all of its aircraft's middle seats until June 30,2020 in a bid to enforce social distancing.
"These measures will be highly expensive to begin with and airlines will have to learn how to deal with this," Poria affirms.
"I believe that customers will expect this kind of service."