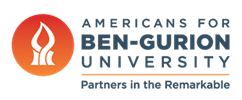 A New Silicon Valley in the Middle East
October 9, 2015
Negev Development & Community Programs, Robotics & High-Tech
Forbes — Name the first three things that come to mind when you think of the Israeli Negev desert, and especially the city of Beer-Sheva. If you came up with words like dust, poverty and camels, you are thinking of the old Beer-Sheva.
A recent article in Forbes reveals that today's Beer-Sheva is increasingly becoming known as a center of IT, innovation and entrepreneurship.
Behind Beer-Sheva's rapid development is the combined forces of Ben-Gurion University of the Negev; the Advanced Technologies Park which houses several of the world's leading tech companies and BGU's Center for Digital Innovation; the impending move of the IDF's strategic intelligence units to the Negev; and the establishment of CyberSpark, and the National Cyber Research Center.
It is this academic-corporate-military-government cooperation that will transform Beer-Sheva into a global innovation magnet.
"From our perspective the idea is simple: to bring students and faculty closer to industry and to the application of academic research. The model we've set up here is unprecedented in Israel, and there are not many like it elsewhere in the world," says BGU President Prof. Rivka Carmi
"Here," Prof. Carmi continues, "if an entrepreneur needs questions answered or wants to hire an employee, he's literally across one bridge from the University. Within a few minutes, he could hire a student to do a specific job, or find an available consultant to address all kinds of issues."
Prof. Carmi is hardly alone in believing that this model of keeping the academic and industry sectors within arm's reach of one another will set the city up for unprecedented success. Ziv Ofek, a BGU alumnus and chief executive officer of CDI, agrees wholeheartedly.
"We want all the wonderful students who study here to choose to stay here after finishing their studies," says Ofek.
"We want students to see Beer-Sheva as fertile ground for developing themselves and realizing their dreams. This is why we built the Center for Digital Innovation here."
"What we've created here is an ecosystem, not an ego-system. This is not a one-man show. It is collaboration that has made it possible to ignite this process," says Beer-Sheva Mayor Ruvik Danilovich, who grew up in Beer-Sheva and watched the city transform before his eyes.